Watermelon Tourmaline
,
[1]
also known as the
"Giant Pufferfish"
, is a
Corrupted Gem
that appeared in "
Beach Party
".
Appearance
The upper half of Watermelon Tourmaline's body is colored shamrock green while the bottom half of her body is colored light pink.
Her body is covered with spikes, with the spikes on the upper half of her body being more numerous and much longer than the spikes on the bottom half.
She has diamond-shaped turquoise pupils with magic mint colored eyelids and dark-green-copper colored lips. The location of her gemstone is unknown because it can not be seen, it is likely that her gem is located inside her like the Gem Cave Creature.
History
The Crystal Gems clash with the Watermelon Tourmaline at the beach. After Garnet is flung from the battle site by the Gem monster, Amethyst smacks the Watermelon Tourmaline far away into the ocean, allowing the Crystal Gems to regroup. The Gem monster later returns to the beach and is eventually defeated by the joint effort of the Crystal Gems and the Pizza family.
Abilities
Tetraodontid Physiology: She takes on the form, traits, and some abilities of puffer fish, allowing her to inhale air to increase her size to appear more threatening.

Spiky Defense: Like diodontidae type pufferfish, she possesses sharp spines, which radiate outwards when she is inflated.

Respiratory Strength: She has the power to spew an incredibly powerful gale which is strong enough to blow away Pearl's spear mid-throw and even Garnet herself.
Enhanced Durability: She seems to have high durability, as she was able to endure Amethyst (as a giant bat) hitting her into the ocean. However, because she is inflated with air, she can be defeated by being pushed into a sharp object with enough force to pop her.
Episode Appearances
Trivia
Gallery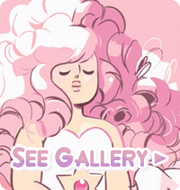 References