"

Everything here is so advanced, I can't even understand it. Please Steven, don't put up a fight, it will only lead to devastation!

"
—Lapis Lazuli
"The Message" is the 49th episode of the first season in Steven Universe, and the 49th episode overall.
Official Synopsis
Steven and the Gems try to retrieve a message from the Wailing Stone. [1]
Plot
Steven listens to Greg's new song for his new album, "Water Witch", which is based on the ocean incident. In the song, Greg portrays Lapis Lazuli as a villain and Steven corrects him, saying that Lapis just wanted to go home. They then hear a screeching noise coming from the Beach House.
Steven rushes over to see the noise coming from the Wailing Stone. After several attempts to turn off the stone, and eventually muffling it, the Gems believe that someone is sending a message. With all of the other stones previously gathered, they conclude that another one of their own is sending a message to them from space. However, the audio is distorted, making the otherwise advanced message to be unclear. Hearing this, Steven tells them that his dad may be able to help with this.
Greg tries to receive the message with his audio equipment, but the technology is too advanced for the equipment and overloads the van. The Gems frustratingly decide to return to the house. This leaves Greg in distraught as he just wants the Gems to have some faith in him, so he sings a song about his feelings. He and Steven then theorize that the message from the stone is not audio, but video, and convince the Gems to give Greg another chance.
With the help of the Gems, who restart the van, Steven connects the wailing stone to a TV. The message is finally clear, with the sender revealed to be none other than Lapis.
In the message, a distressed Lapis states that the Gem Homeworld is very different now, being more advanced than when she was last there. To make matters worse, she states that another Gem is on her way to Earth and that she is not coming alone. By the end of the message, she warns them not to put up a fight, believing that it will only lead to devastation. Amethyst and Pearl panic, believing Peridot is going to attack Earth, but Garnet remains seemingly calm, only stating that they accomplished in receiving the message. Garnet shakes Greg's hand and, much to his delight, thanks him for his help in decoding the message. The episode ends with Greg and Steven playing with a voice modulator.
Features
Characters
Locations
Objects
Music
Songs
Instrumental Songs
Trivia
Continuity
Cultural References
Errors
Transcript
View the episode's transcript here.
Gallery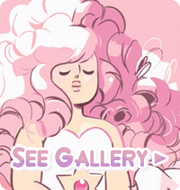 Videos
References