WELCOME TO THE WIKI
Welcome to the Steven Universe Wiki! This is an online portal for Steven Universe that anyone is free to edit. Take a look around!

ABOUT THE SHOW
First airing on November 4th, 2013, Steven Universe is a coming-of-age story told from the perspective of Steven, the youngest member of the group, the Crystal Gems, a team of magical guardians, and protectors of the Universe. The animated series was conceived as part of the shorts development initiative at Cartoon Network Studios, and is created by Emmy and Annie Award-nominated writer and storyboard artist, Rebecca Sugar. Sugar is Cartoon Network's first solo female show creator.

MAIN CHARACTERS

NEED TO VOICE YOUR OPINION?
We have loads of lists of favorite characters along with favorite episodes, so you can let the whole world what you think is your favorite! Top 10 Characters list - here and Top 10 Episodes list - here.
LATEST NEWS
Loading RSS data...
EXTERNAL LINKS


EDITING POLICIES
POLLS
Thoughts about the show?
---
What was your favorite episode of Stevenbomb 3?
---
Featured Article Voting
What should be the featured article of October 2015?
Featured Article of September

"Rose's Sword"
is a weapon that formerly belonged to Rose Quartz. It was discovered by Steven and Connie in "Lion 2: The Movie", and is currently stored inside its scabbard in the pocket dimension inside Lion's mane.
(Read More)
Featured Photo of September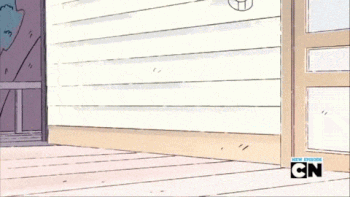 Other CN Wikis
USERS
Please be aware that while on the Steven Universe Wiki you must be signed in otherwise you cannot edit/comment. If you are 13 years of age or older then click here to sign in and start editing! If you are younger than 13 years of age, you are not allowed to make an account due to laws against underage users.

NEXT EPISODE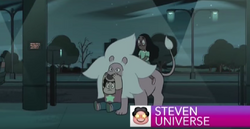 Nightmare Hospital will air in
September 10, 2015 18:00:00 EDT
LATEST EPISODE
"After the
Crystal Gems
discover what they believe to be an ancient Gem spaceship, they decide to explore it, hoping to learn more about the craft and its owner."
September Birthstone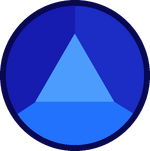 Sapphire, the September birthstone, has been popular since the Middle Ages and, according to folklore, will protect your loved ones from envy and harm. Medieval clergy wore sapphires to symbolize heaven, while commoners thought the gem attracted heavenly blessings.(Read More)
CHATROOM
Enter the Crystal Palace
LATEST BLOGS
Create blog post
Blogs
What if the Kindergarten gems were what Homeworld gems thought of as pets... Like their cats and dogs and stuff? I mean, Amethyst very much enjoys being a cat... And she responds to Garnet whistling for her (as seen in Warp Tour) ...not to mention, …

Read more >

Hey whats sup I made a blog because I wanted to dump a bunch imagines I found on the internet and to share some weird, cool and wacky crossover art, so enjoy guys. 

Read more >
See more >
FOLLOW US
SUBSCRIBE
For animatics, songs, demos, and more Steven Universe related content, subscribe to our official channel!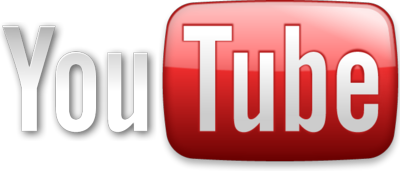 FANON
As we try to keep a good, clean, and canon database for Steven Universe, we don't want the Wiki to be cluttered with fanon material. You may upload, however, clean fanon pictures to your userpage and/or blog. You may also visit our sister wiki, Steven Universe Fanon Wiki, for fanon material as well.


HAVE IDEAS?
Here at the Steven Universe Wiki, we're always looking for ways to improve this wiki for our users. So if you have an idea as to how we can make this wiki anymore advanced, then please go over the rules here and then give us your idea on its Talk Page, or go to the voting board in the forums!


RECENT ACTIVITY
To see our full activity go here