The Orange Great North Monster is a Corrupted Gem that first appeared in the episode "Gem Hunt". She was held captive by Jasper until "Crack the Whip", where she was poofed by Amethyst and bubbled by Steven.
Appearance
The Orange Great North Monster is a giant wolf-like creature with three horns. She has a mixture of brown-orange colors, with designs similar to that of a real Biggs Jasper gemstone. Though her original uncorrupted form is unknown, in "Earthlings", Jasper believed the Snow Monster to be a Quartz Gem like herself, implying that the Orange Great North Monster was too.
History
In "Gem Hunt", she and the Snow Monster are shown roaming the Great North and trying to evade Jasper. She is eventually found, poofed, and taken prisoner by Jasper alongside the other monster.
In "Crack the Whip", she and the other monster are used in an attempt to attack the Crystal Gems. She initially attempts to attack Steven and Connie, but Amethyst restrains her before she can reach them and poofs her.

Episode Appearance
Trivia
Rebecca Sugar confirmed at New York Comic Con 2016 that the Snow Monster and similar corrupted Gems, such as the Orange Great North Monster, are types of jasper.[1]
| Image | Description |
| --- | --- |
| | The Orange Great North Monster's gemstone location is on the middle of her chest. The gemstone appears to possess a hexagonal shape with several designs of brown and orange around the gemstone. |
Gallery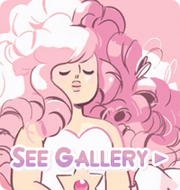 References
Ad blocker interference detected!
Wikia is a free-to-use site that makes money from advertising. We have a modified experience for viewers using ad blockers

Wikia is not accessible if you've made further modifications. Remove the custom ad blocker rule(s) and the page will load as expected.