Minor Animal Characters are animals that have appeared but, as of yet, have no significant recurring role.
Butt Lobster
"Butt Lobster" is a lobster that clung onto Pearl's posterior in "Steven and the Stevens", prompting Garnet to joke that she had a lobster on her butt.
The Crystal Gems warped back from the Sea Shrine and, as a result, the lobster came along with them, along with a fish, an octopus, and a crab. Pearl was not aware that the lobster was on her and was startled when Garnet pointed it out. It is unknown what became of it afterwards.
Blue Crab
"Blue Crab" is a crab which appeared in "Steven and the Stevens". When Steven decides to go to It's a Wash, the crab comes before him, and Steven tells him "After you, sir".
A similar blue crab appeared in "Lion 3: Straight to Video". Rose Quartz recorded the crab with a video camera before Greg was ready to introduce himself to Steven. A bunch of blue crabs were seen in "Say Uncle" when Uncle Grandpa showed up in the beach.
Mask Island Fish
"Mask Island Fish" are creatures that inhabit the waters around Mask Island. They've only appeared in "Island Adventure".
There seems to be magenta- and salmon-colored variations of these fish. Similar to the rest of the creatures on Mask Island, these fish seem to bear a smiling expression, even after being stabbed by Sadie while she's fishing. However, after being cooked by Lars, these fish instead appear to have sad expressions on their faces.
Seagulls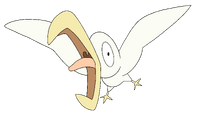 Seagulls have appeared in various episodes including "Monster Buddies", "Watermelon Steven", "Sworn to the Sword", "Steven Floats", and "Bismuth". They look like typical seagulls, having white feathers and yellow beaks. They are often seen searching for food.
Steven the Third
"Steven the Third" is one of Steven Jr.'s goat kids.
Steven the Third lives with its parents and one sibling at the Sky Spire. As Steven The Third was not seen when the Crystal Gems first visited the location in the episode "Giant Woman", but rather made its first (and so far only) appearance in "Warp Tour", its date of birth probably occurred some time between the two episodes.
Raccoon
In the episode "On the Run", the Raccoon was seen traveling along with Steven and Amethyst. It is gray, with a black and white, striped tail. It has white eyes with black circles around them and white ears along with black fur on their outsides.
Onion's Snake
Onion's Snake is a pet that Onion currently owns. The snake made its debut in "Onion Friend". It lives in a darkened terrarium that sits on a dresser across the room from Onion's bed. It is unknown what the snake's name is.
Onion's snake is blue in coloration with black eyes and a pink tongue. It looks like a typical snake, in that it has a long body and rounded head. Given the pear-shape of its head, it appears to be a sort of python. It is unknown what species it may be.
Dog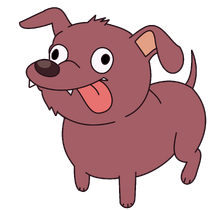 The Dog appears in Steven's imagination in "Steven Floats".
Steven imagines that the Dog was fed his donut by Sadie, while Steven was floating in the sky. The Dog is brown and short and has 3 teeth showing as well as its tongue sticking out. It bears a resemblance to a chihuahua.
Ad blocker interference detected!
Wikia is a free-to-use site that makes money from advertising. We have a modified experience for viewers using ad blockers

Wikia is not accessible if you've made further modifications. Remove the custom ad blocker rule(s) and the page will load as expected.