This article is about the blog. You may be looking for the episode.
Keep Beach City Weird is a blog on Tumblr owned by Ronaldo Fryman. He uses it to catalog strange events in the "Beach City Underground." He mentions it in "Cat Fingers", when he takes and posts a photo which appears when he is at Fish Stew Pizza.
Trivia
The blog began on September 19, 2013, less than two months before the official premiere of Steven Universe (November 4, 2013).
The blog's name is similar to an unofficial slogan for Austin, Texas: "Keep Austin Weird" (or the similar slogan "Keep Portland Weird" for the city in Oregon)
Every time a new episode premieres, a new blog post relating to it is posted on this blog.
The blog was silent during the hiatus up until StevenBomb 2, but updated with information regarding what he had been working on, the documentary in "Rising Tides, Crashing Skies".
A post for the episode "Tiger Philanthropist" was written, but it was not posted because it was deemed "too inside" because of its use of professional wresting jargon and references.[1]
Gallery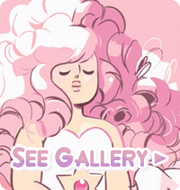 References