"

♫ I am made o-o-o-o-of lo-o-o-o-ove lo-o-o-o-ove. And it's stronger than you. ♫

"
—Garnet
"Jail Break" is the 52nd and last episode of the first season in Steven Universe, the 49th episode aired, and the 52nd episode overall.
Official Synopsis
Steven teams up with a new ally to rescue the Crystal Gems.[2]
Plot
Following his defeat by Jasper, Steven wakes imprisoned in a cell, blocked by an electric, yellow force field. Eventually, after discovering that as a half-human he can walk through it, he sets out to find the others. He finds an irate Gem prisoner named Ruby, who is surprised to see him penetrate the force fields so easily without any harm whatsoever. Momentarily, they then hear a singing of a girl coming from far away, Ruby recognizes it as Sapphire's voice.
They run through the hallways, while Ruby calls for Sapphire. Steven discovers that they are in the hand-shaped ship orbiting above Earth. At the end of a hallway, they then find Lapis Lazuli, imprisoned as well. Before Steven tries to free her, Ruby runs off to go and find Sapphire; Lapis begs Steven not to fight their captors and stays in her cell, not wanting his friends to be hurt anymore, but Steven, promising Lapis he will come back for her, continues down the hallway.
As Steven nears Sapphire's cell, he overhears Jasper ordering Sapphire to stop singing, then ordering Peridot to set a course for the Gem Homeworld, despite her original mission to check up on the Cluster, as Steven (mistaken for being Rose Quartz) is the top priority.
After waiting for Jasper and Peridot to leave Steven approaches Sapphire's cell, tells her that he likes her singing, and frees her. Sapphire thanks Steven for freeing her; hearing Ruby call her once more, she grabs Steven's hand, pulling him along too fast for him to touch the ground. Finding Ruby in a large hall, Sapphire drops Steven and she and Ruby reunite, embracing. After reassuring each other of their safety, Sapphire kisses Ruby and they fuse into Garnet.
Now whole again, Garnet apologizes to Steven for meeting her halves in this situation. Steven asks if he made a good first impression on Sapphire and Ruby; Garnet responds that they already love him, then sends him to rescue Pearl and Amethyst and head to the control bridge; she kisses Steven's forehead to give him future vision for this particular event.
Garnet is able to hold her own and overpower Jasper in a rematch, while Steven rescues the others and takes over the control bridge, tying up Peridot in the process. By the end of their battle, Garnet throws Jasper into the ship's core, causing it to crash land back on Earth, near the temple. Peridot escapes her captors and falls to Earth in an escape pod, possibly somewhere in North America.
After the crash, it is revealed that Steven saved the Gems using a protective bubble, and Garnet thanks him. Steven says he "can't believe [Garnet] was a fusion the whole time!" While Amethyst shows excitement that he met Ruby and Sapphire, Pearl shows dismay at Steven finding out. Garnet explains that she had planned to tell Steven on his birthday.
Suddenly, Jasper breaks out from under part of the destroyed ship and insults the Gems, hypocritically stating that if she had someone to fuse with she would be able to defeat the Crystal Gems; Lapis Lazuli then breaks out from another part of the ship, revealing herself; after looking about, she attempts to fly away, but is restrained by Jasper. As a last resort, Jasper convinces Lapis to fuse with her in an act of revenge, forming the enormous Malachite.
However, before she can do harm to the Crystal Gems, Lapis betrays Jasper.
"

I'm done being everyone's prisoner... Now you're MY prisoner, and I'm never letting you go!

"
—Lapis
Stating that she and Jasper will remain on the planet and be "miserable together," Lapis, using chains of water, drags Malachite's struggling body beneath the waves as Jasper struggles to defuse. The Crystal Gems stare at the ocean in disbelief and Garnet states that "[Jasper and Lapis] are really bad for each other."
Steven's phone rings. It is a distressed call from Connie, whom he left a message for earlier. This leads directly into the events of the next episode, "Full Disclosure".
Features
Characters
Locations
Objects
Music
Songs
Instrumental Songs
Production Notes
Trivia
Controversy
There was some controversy when this episode first aired in France. This is because the song "Stronger Than You" was incorrectly translated at first. The song had been translated to make it a song of Ruby and Sapphire's friendship, rather than their relationship. This caused outrage amongst French fans of the show, believing the change in meaning to be a form of homophobic censorship. However, it appeared to be a simple error in translation. The French version of the song was then re-dubbed to retain the original meaning[4].
Cultural References
Continuity
Errors
Transcript
View the episode's transcript here.
Gallery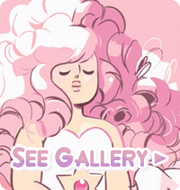 Videos
References