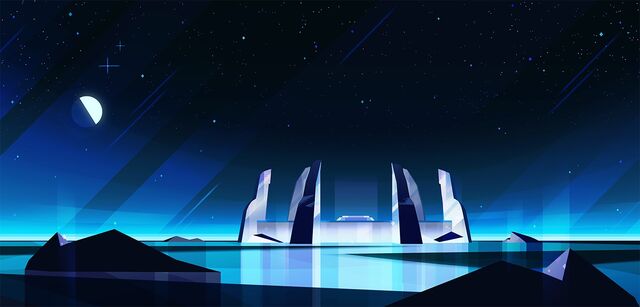 Appears on these pages

of
Sharayna Images Renders Sharayna

Various wiki images that I place here so they aren't marked as unused.

you can find it here Thanks! 
See full list >
Appears on these wikis

of
File history
Click on a date/time to view the file as it appeared at that time.
Date/Time
Thumbnail
Dimensions
User
Comment
current
12:42, November 1, 2017
1,275 × 611

(275 KB)

CrystalMomSquad (wall | contribs)
12:34, November 1, 2017
1,110 × 739

(291 KB)

CrystalMomSquad (wall | contribs)
23:19, September 30, 2017
1,280 × 715

(299 KB)

CrystalMomSquad (wall | contribs)
12:48, January 6, 2017
1,275 × 611

(275 KB)

Andrey Andrey (wall | contribs)
21:08, December 1, 2016
1,920 × 1,080

(292 KB)

Andrey Andrey (wall | contribs)
14:59, October 29, 2016
1,280 × 705

(159 KB)

Andrey Andrey (wall | contribs)
21:59, May 27, 2016
1,275 × 611

(275 KB)

SapphireBot (wall | contribs)
18:39, January 20, 2016
2,010 × 1,080

(285 KB)

Andrey Andrey (wall | contribs)
11:42, January 13, 2016
2,010 × 1,080

(288 KB)

Andrey Andrey (wall | contribs)
Rev
21:31, December 15, 2015
2,000 × 1,121

(134 KB)

Sharayna (wall | contribs)
21:30, December 15, 2015
2,010 × 1,080

(290 KB)

Andrey Andrey (wall | contribs)
17:33, December 15, 2015
1,465 × 800

(291 KB)

Sharayna (wall | contribs)
17:32, December 15, 2015
1,348 × 760

(292 KB)

Sharayna (wall | contribs)
15:34, December 15, 2015
352 × 353

(57 KB)

Andrey Andrey (wall | contribs)
15:33, December 15, 2015
352 × 353

(57 KB)

Andrey Andrey (wall | contribs)
19:14, November 2, 2015
2,010 × 1,080

(288 KB)

Cyanide3 (wall | contribs)
Rev
19:45, October 19, 2015
2,008 × 847

(125 KB)

Cyanide3 (wall | contribs)
14:38, August 22, 2015
2,010 × 1,080

(288 KB)

Lilduders (wall | contribs)
03:17, August 22, 2015
500 × 278

(264 KB)

Sharayna (wall | contribs)
03:16, August 22, 2015
500 × 278

(264 KB)

Sharayna (wall | contribs)
03:15, August 22, 2015
500 × 278

(264 KB)

Sharayna (wall | contribs)
06:53, July 23, 2015
2,010 × 1,080

(288 KB)

ThePK (wall | contribs)
02:12, July 15, 2015
2,100 × 1,080

(276 KB)

Andrey Andrey (wall | contribs)
22:25, July 14, 2015
2,100 × 1,080

(279 KB)

ThePK (wall | contribs)
22:00, July 14, 2015
2,100 × 1,080

(276 KB)

Andrey Andrey (wall | contribs)
21:40, July 14, 2015
2,100 × 1,080

(276 KB)

Andrey Andrey (wall | contribs)
19:09, May 3, 2015
2,000 × 1,024

(278 KB)

Superluigi6 (wall | contribs)
16:14, May 3, 2015
1,024 × 576

(126 KB)

Superluigi6 (wall | contribs)
20:30, March 29, 2015
2,000 × 1,024

(278 KB)

Andrey Andrey (wall | contribs)
16:31, March 17, 2015
1,280 × 709

(198 KB)

Pymien (wall | contribs)
21:52, February 9, 2015
2,000 × 1,124

(260 KB)

Superluigi6 (wall | contribs)
22:51, November 19, 2014
1,500 × 843

(178 KB)

Superluigi6 (wall | contribs)
18:38, October 31, 2014
1,600 × 900

(234 KB)

Superluigi6 (wall | contribs)
18:31, October 31, 2014
1,280 × 720

(181 KB)

Superluigi6 (wall | contribs)
18:24, October 31, 2014
1,280 × 720

(181 KB)

Superluigi6 (wall | contribs)
01:32, October 30, 2014
1,793 × 1,009

(124 KB)

Superluigi6 (wall | contribs)
00:28, October 30, 2014
1,280 × 720

(66 KB)

Superluigi6 (wall | contribs)
23:43, November 6, 2013
1,700 × 700

(147 KB)

JoePlay (wall | contribs)
19:05, May 14, 2013
2,000 × 1,200

(113 KB)

Matt Hadick (wall | contribs)
19:02, May 14, 2013
2,000 × 1,200

(113 KB)

Matt Hadick (wall | contribs)
07:18, February 14, 2013
1,736 × 1,035

(143 KB)

PrismosPickles (wall | contribs)
06:55, February 14, 2013
1,443 × 1,233

(117 KB)

PrismosPickles (wall | contribs)
11:39, February 12, 2013
45 × 63

(4 KB)

Killer365 (wall | contribs)
11:34, February 12, 2013
1,024 × 768

(10 KB)

Killer365 (wall | contribs)
20:40, October 20, 2012
1,400 × 750

(27 KB)

Killer365 (wall | contribs)
Metadata